By Bryan Watts
1/21/2020
By any standard 2019 was a good year for peregrine falcons in Virginia. The breeding season was the most productive in the state's history producing 61 young. Reproductive rate was 2.03 young per occupied territory. A bonus was that the gender ratio was an even 50:50. Males are smaller and cheaper for pairs to produce, such that poorer production years are often male biased. The pair nesting on the Finney's Island tower produced an unusual four-female brood which was quite the boxful. A second-year female produced two young with an 18-year male on the James River Bridge. Most birds do not recruit into the population until age three or four. We have only documented one other female that has successfully produced young as a second-year (2004 on the Berkley Bridge).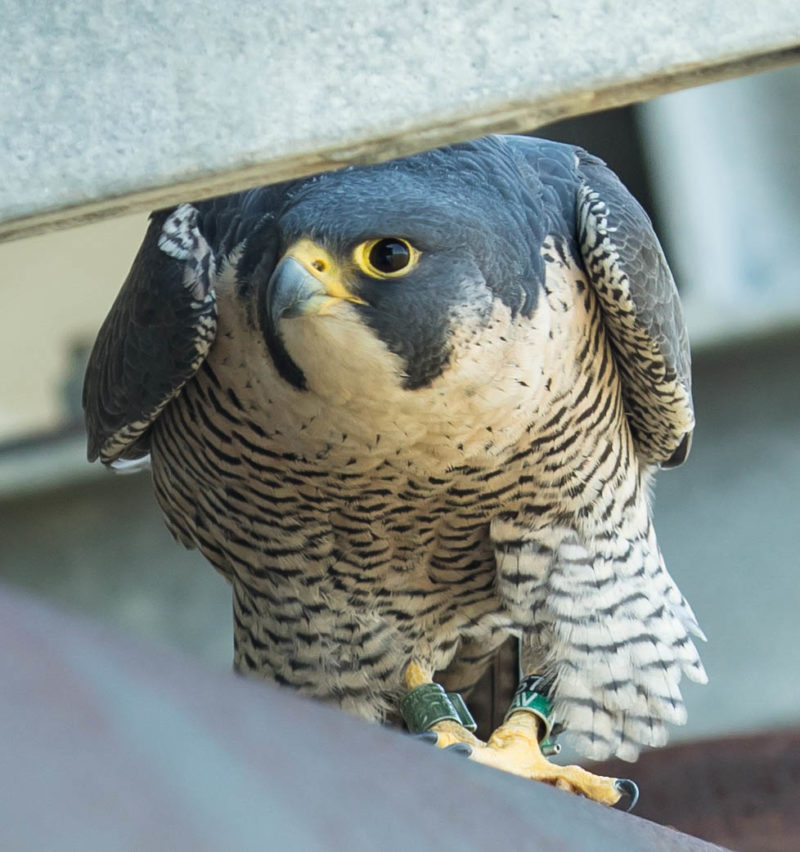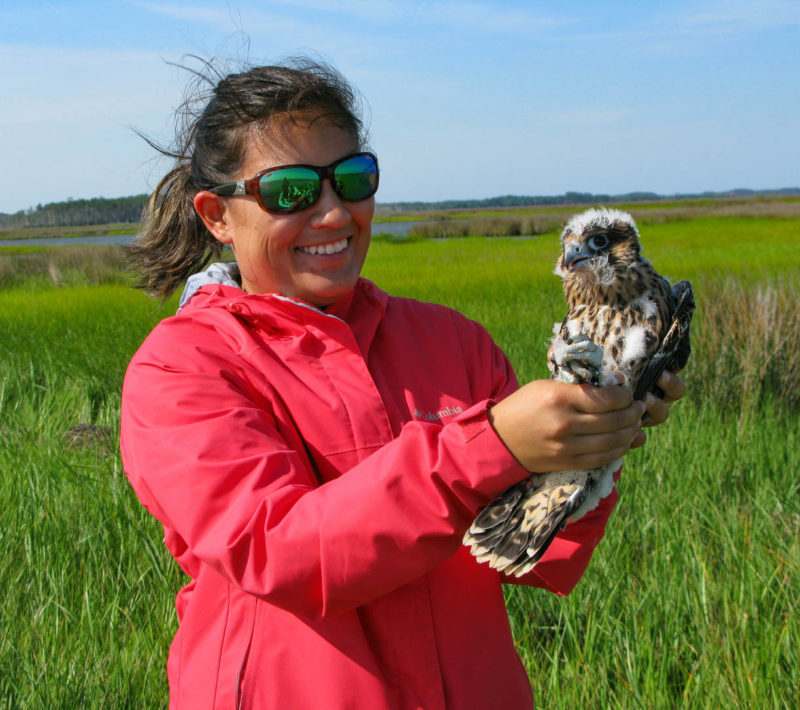 Survival to banding age was very good in 2019. Of 20 clutches that were followed completely from laying to fledging, 63 of 76 (82.9%) eggs hatched and 59 of 63 (93.7%) young survived to banding age. Four young were known to have problems after fledging. One bird was picked up by bridge operators on Ben Harrison Bridge and treated for a keel fracture. One bird was recovered from a 19th floor apartment balcony and treated for respiratory problems. One bird was found washed up dead along the shoreline in Westover, Maryland. And one bird was picked up dead near Dulles Airport after apparently being struck by an aircraft.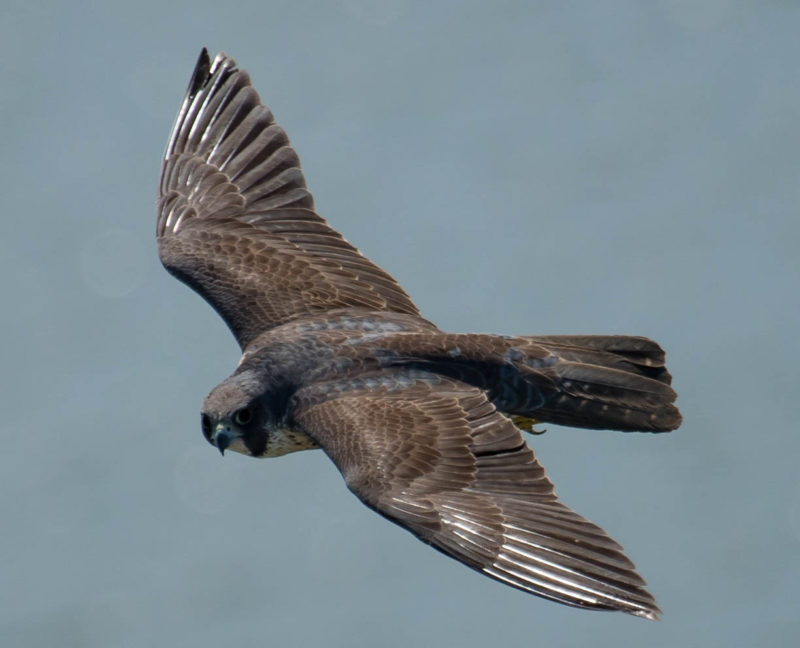 Efforts continued in 2019 to identify breeding adults via field-readable bands to better understand dispersal and demography throughout the mid-Atlantic region. The banding status of 52 (87%) of the 60 adult peregrines known within the breeding population was determined. Fourteen (27%) of the 52 birds were unbanded. Of the banded birds where state of origin could be determined, 20 were from VA, 5 were from MD, 2 were from NJ, 1 was from PA, and 1 was from DE. Three of the oldest birds in the population during 2018, including the Richmond male (18), the Gull Marsh female (17), and the Elkins Chimney female (16), were lost and replaced before the 2019 breeding season.
For the 20th consecutive year birds were translocated from the coast to the mountains. Six young falcons (including 2 females and 4 males) were moved to Shenandoah National Park and placed in a hack box on 22 May. Birds were released on 7 June and all were fine until they dispersed from the site.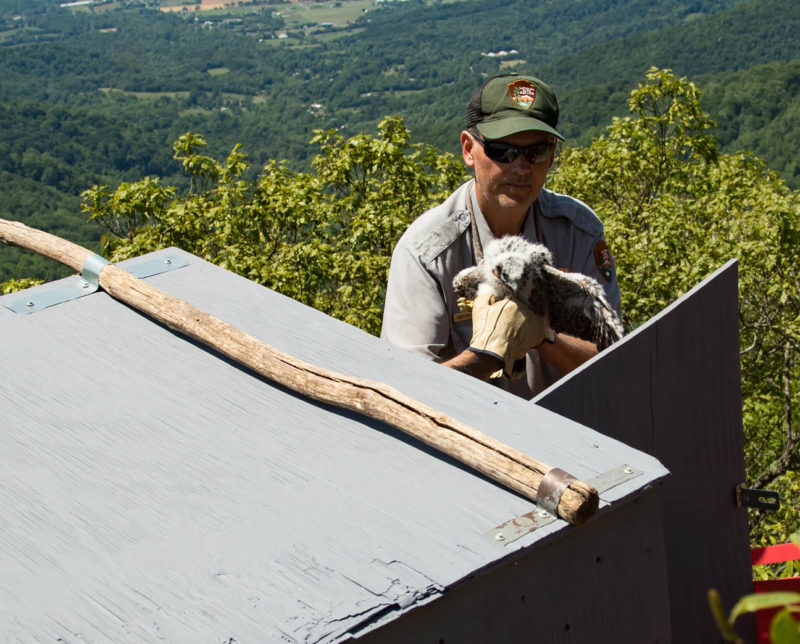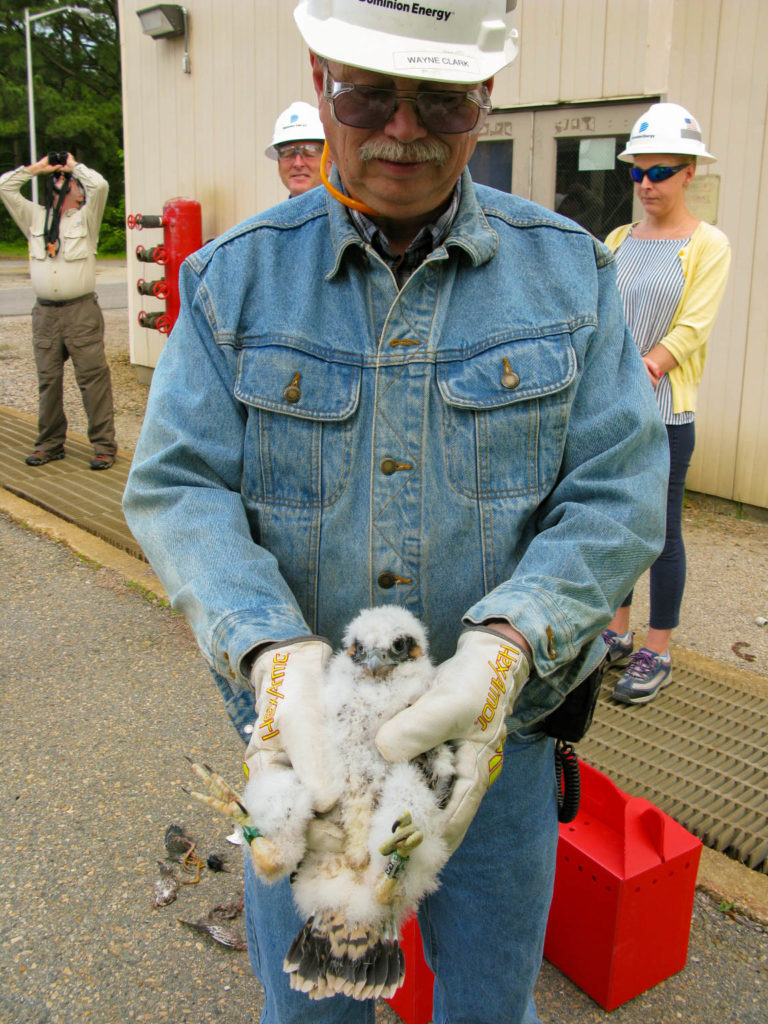 Managing this widely distributed population would not be possible without an entire community of dedicated peregrine people. Funding and support was provided by the Virginia Department of Game & Inland Fisheries and The Center for Conservation Biology. We thank the many watchers, managers and administrators who make significant contributions to the continued recovery of the population.