By Bryan Watts
1/22/2020
Since late August 2019 when the first large, black globs of crude oil began washing ashore along the coast of Brazil, the magnitude of the event has grown week over week, eventually becoming the country's worst oil spill. By mid-December, oil had washed up along 4,400 kilometers of coastline including 950 beaches across 127 municipalities and 11 states.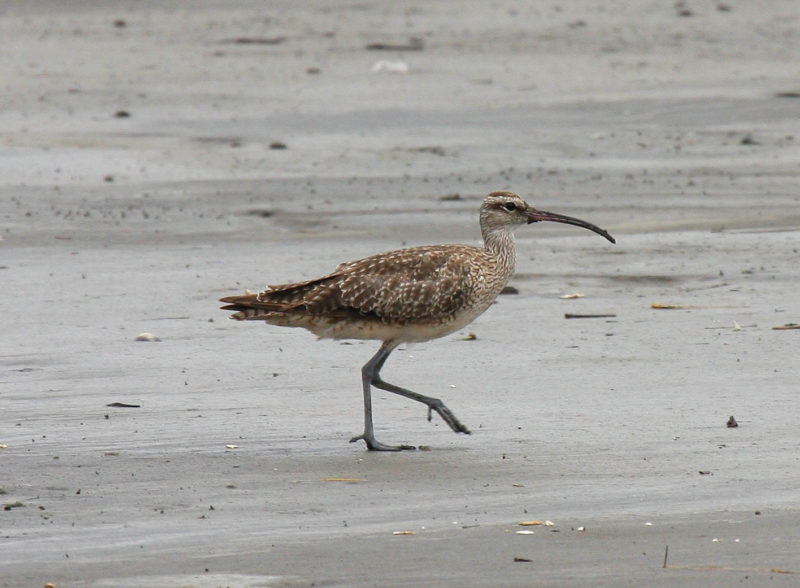 Despite the scope of the disaster, the source of the oil and the precise location of the spill remain unknown. Lab tests indicate that the oil has the same properties as oil from Venezuela, but Caracas has denied any involvement. No tanker ships were known to have been lost and transport companies active during the late summer have denied any incidents. An active theory is that the rogue oil was dumped during an at sea ship-to-ship transfer. The heavy crude is too dense to float so it sinks to the bottom. Currents move the oil along the bottom and the tides ultimately strand the oil along the shoreline. A modeling project considering currents and winds suggest that the crude may have originated from locations possibly 300 to 600 kilometers offshore.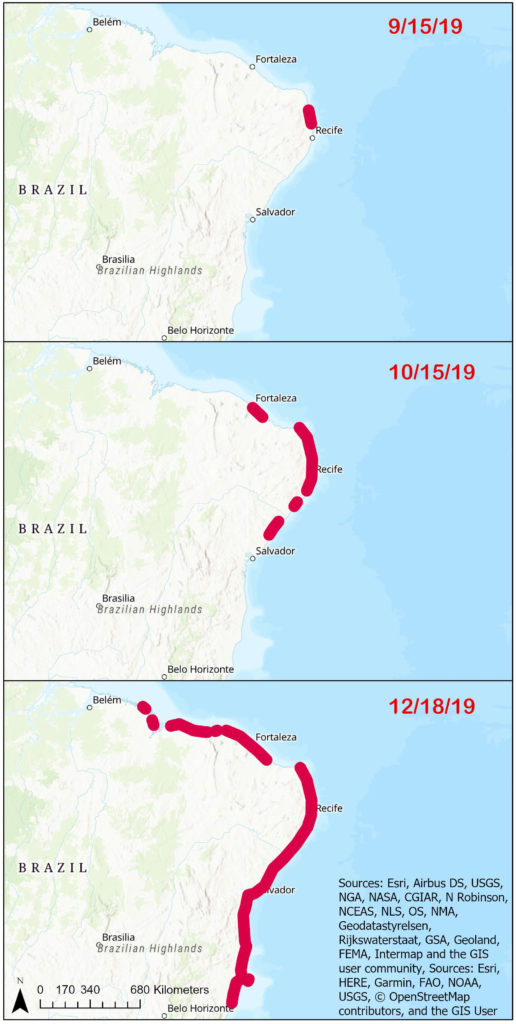 In addition to the obvious human health, economic, and social impacts to coastal communities, the oil has soiled mudflats, mangroves, coral reefs, and other habitats that are critical to many waterbird populations. Oil first showed up along the coast in the state of Paraiba, but over a three-month period extended south to Expirito Santo and along the northern shoreline west to Para. Expansion of the impact west toward the Amazon Delta is particularly alarming.
The northern coast of South America including Brazil west through Guyana represents the most significant overwintering area for several shorebird populations using the Western Atlantic Flyway, including semiplamated sandpipers, short-billed dowitchers, black-bellied plovers, greater yellowlegs, lesser yellowlegs, and whimbrel (the site also supports a significant portion of the federally threatened rufa population of red knots).  Entire populations are supported by this region.  Of 26 whimbrels successfully tracked by CCB and partners from the Mackenzie River and Hudson Bay Lowlands breeding areas to their winter range, over 90% spent their winter months within this region (read Flying to Mecca).  Of equal significance is that the site is a critical oversummering area for subadult shorebirds that do not return to the arctic to breed until their second or third year.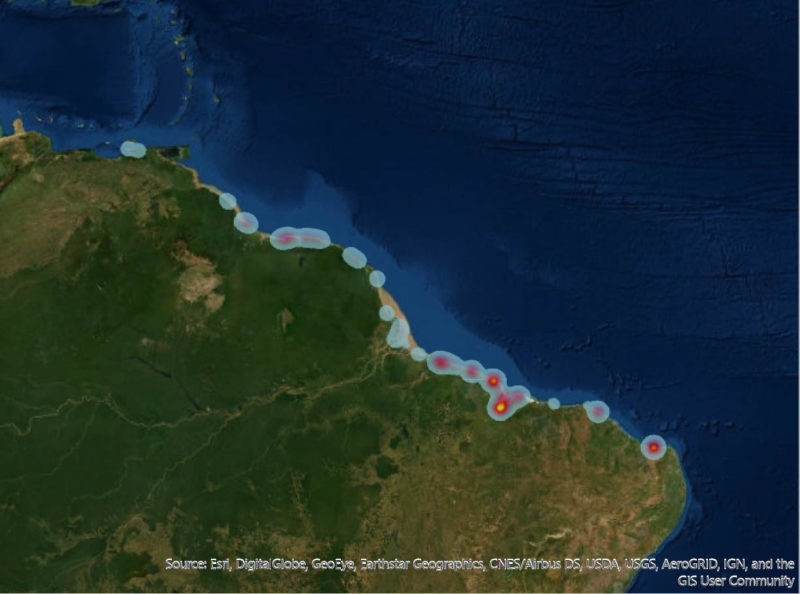 Most of the shorebirds completed their fall migration to the area just as oil was first detected in Paraiba and would have been well established on their winter ranges as the oil expanded toward them. Breeding adults will spend 7 months in this area before migrating north in the spring. Many subadults will remain on site for the next 1.5+ years. We are left to hope that the oil movement has passed its peak and that the western advance subsides.