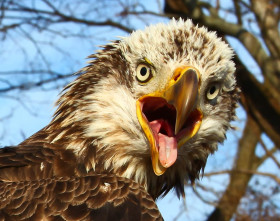 The Center for Conservation Biology is a self-funded member of the College of William and Mary and Virginia Commonwealth University community. While we enjoy the many benefits of association with colleagues at these universities, all of our funding comes from outside sources. We sincerely appreciate your support.
Our Mission
The mission of The Center for Conservation Biology, through all of its diverse programs, is to provide the global community with the information needed to drive thoughtful, science-based conservation, to educate and train the next generation of conservation scientists, and to make lasting contributions to the natural world through critical thinking, innovation, and ground-breaking research.
Why Donate?
Fulfilling our mission is not possible without financial support. You can help by making an investment in the future of the Center, our students, and the threatened communities that we represent. Join with us and become a partner in conservation.
How to Donate
1. Electronic Donation:
Click on the "Donate" button below to give your gift with a credit card.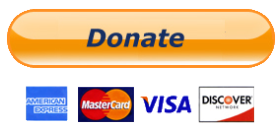 Donations are tax-deductible to the extent allowable by law.
---
2. Mail-in Check:
Please make the check out to "The Center for Conservation Biology" and mail it to the following address:
The Center for Conservation Biology
College of William and Mary
PO Box 8795
Williamsburg, VA 23187-8795
---
3. AmazonSmile:


Shop through AmazonSmile and Amazon will donate 0.5% of eligible purchases to CCB, at no cost to you! Simply click on the AmazonSmile logo and login with your normal Amazon user name and password.
Make it easier using the browser extension Smilematic which will automatically redirect you to AmazonSmile whenever you shop at Amazon!
---
4. GiveBackAmerica:


Shop online through GiveBackAmerica's site at major stores such as Walmart, Sears, Home Depot, Amazon, Kmart, GameStop, and more! A portion of your purchase will be given to CCB at no cost to you!
How to donate using GiveBackAmerica:
Go to CCB's Give Back America page:

http://www.givebackamerica.com/?product=the-center-for-conservation-biology
Click on the purple "Choose" button. You will be redirected to the main page where CCB is listed under "Your Current Cause."
To choose your store, either enter the name of your preferred store into the "Search for store" search box and click on the result, or click "Browse all stores" at the bottom.
Clicking on your chosen store will redirect you to that store's website with a special link. Purchases made through that link will have a designated portion donated to CCB.
*Note that GiveBackAmerica will only give a donation to CCB is if you access the stores through their website, and you have chosen CCB as your cause. Thank you!