By Bryan Watts
9/30/19
Many North American residents flee their homes during the cold winter months to spend time in Aruba. Due to its dry climate visitors can count on having plenty of sun. With temperatures consistently in the low 80s and miles of white-sand beaches, it is all about sun, fun, and spending money. Aruba has become a magnet for destination travelers and cruise ships. It has also become the winter home of a whimbrel (AJK) flagged by CCB in the fall of 2009.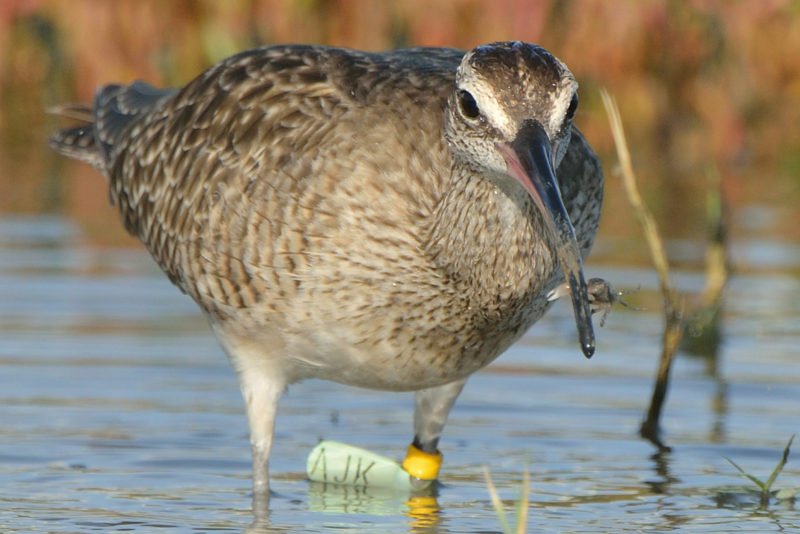 AJK was captured on 15 August, 2009 while staging on Boxtree Creek along the Delmarva Peninsula in Virginia as part of an investigation of whimbrel migration. The bird was an adult at capture and weighed 559 grams, indicating that it was in the later days of fattening before continuing on to winter grounds. Unlike many of the other whimbrels captured within this study area, AJK did not receive a satellite transmitter but was released on the hope that it would be encountered again somewhere, sometime. The hope that AJK would be encountered and reported by someone out there has been fulfilled several times and all reports have come from the island of Aruba.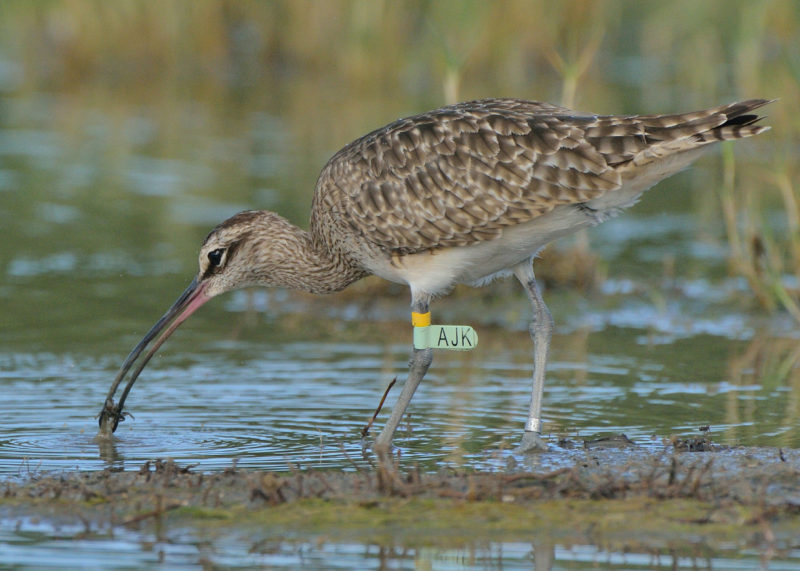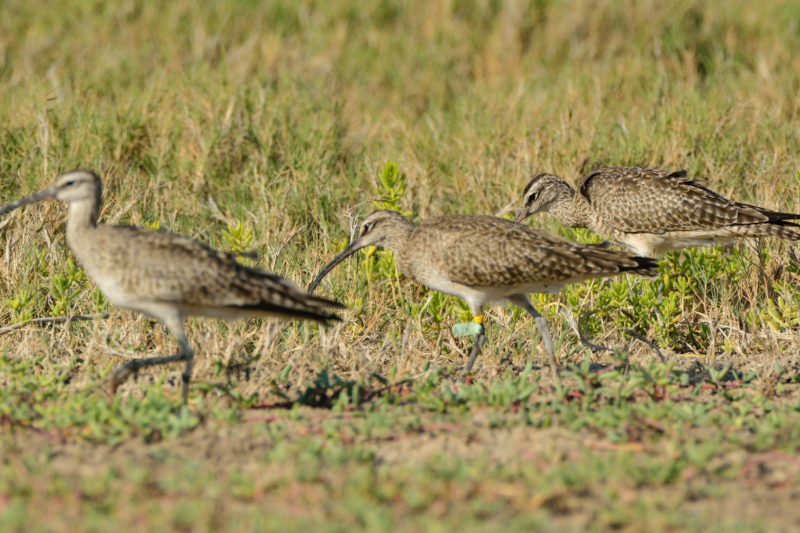 Michiel Oversteegen, an accomplished local bird photographer, photographed AJK on 14 August of 2019 within a small wetland just northwest of Santa Anna.  Michiel first photographed the bird during the fall of 2018 in this same location.  AJK had been identified and reported during previous years on the island and Michiel sometimes sees the bird with other whimbrel, but also alone.  The site may support a total of 10-15 whimbrel through the winter. Although the white-sand beaches of Aruba draw many visitors from the north during the winter months, the availability of wetlands to support whimbrels is limited.  The vast majority of whimbrels tracked by satellites over the past decade have spent the winter on the northern coast of South America around the Amazon Delta.  Remaining birds, like AJK or Hope, winter throughout the Caribbean Basin in small, isolated pockets of habitat.  The incredible site fidelity exhibited by both Hope and AJK point to the importance of these dispersed habitats.