By Bryan Watts
9/3/2020
Communal roosts used at night and during high-tide periods are essential resources for many shorebird species during the winter and migratory periods.  Despite their conservation significance, no effort has been made to compile roost locations for regulatory agencies, land managers and other professionals to improve their protection and management.  In early August, CCB launched an online Shorebird Roost Registry that will begin the process of removing this information barrier to roost protection.  The registry is an ongoing program.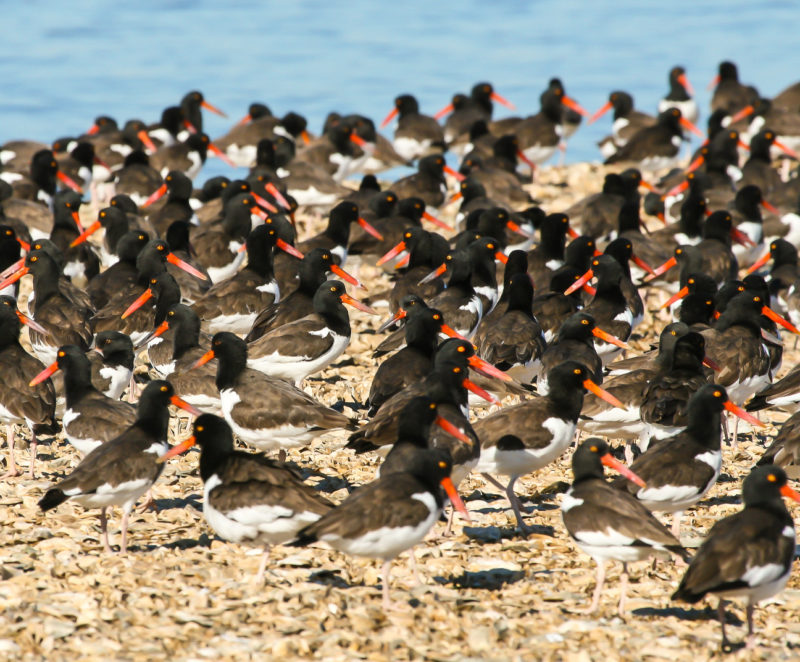 Shorebird populations are declining on a global scale. Of the 237 populations with trend data, 52% are believed to be declining and only 8% are thought to be increasing. Although the potential causes of these declines are many, the loss of critical resources such as prey populations, undisturbed foraging areas and communal roosts are prominent among them. Roosts give shorebirds places that are free from predators and human disturbance where they may rest, preen and interact. Characteristics of acceptable roosts are often rare on the landscape such that their loss may constrain the economic use of entire areas or regions. Providing for roosting requirements is an important management objective.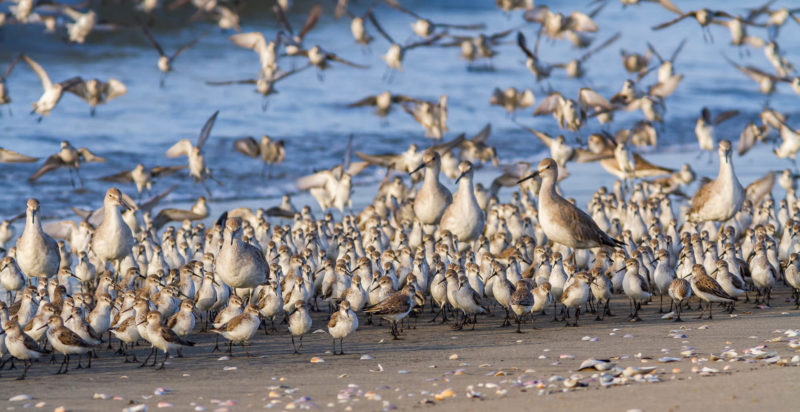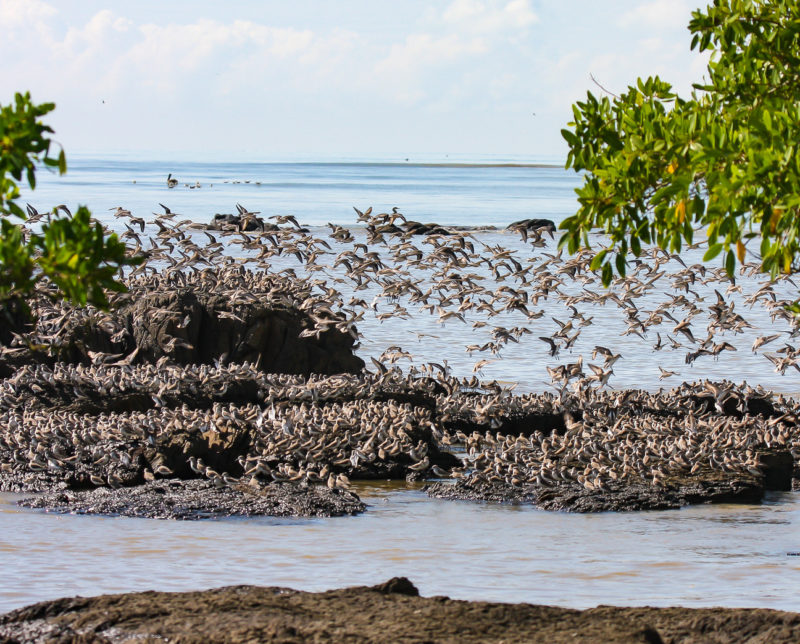 The value of an individual roost to the conservation of a species varies dramatically. Roosts vary in size from dozens of individuals to hundreds of thousands of individuals. Roosts may form opportunistically to take advantage of ephemeral prey and may be abandoned in short order or may be used consistently for centuries. Roosts with the highest conservation value are those that are used year after year and that support a large number of individuals, often of several species. Disruption of long-standing roosts may impact the ability of shorebirds to access important prey resources and shift distribution in unexpected ways.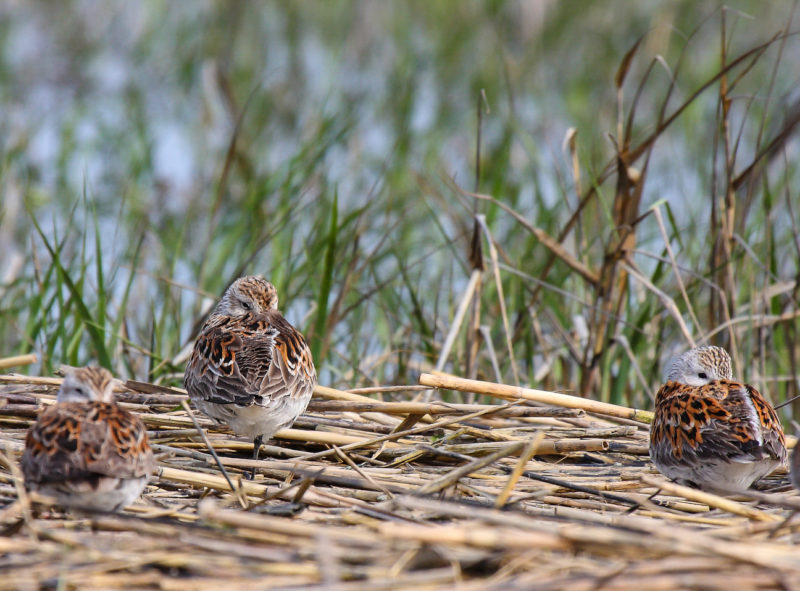 The shorebird roost registry is incomplete.  Roosts currently presented within the registry include those delineated from transmitter studies, gleaned from the literature and known to CCB within various field sites.  However, thousands of other critical shorebird roosts are known to local bird watchers, researchers and conservation groups.  Help us to compile this local information into an international resource that may become a tool for land managers.  Visit the roost registry landing page and provide requested information so that your local roost may be available within the registry and become recognized by land managers.