By Bryan Watts | bdwatt@wm.edu | (757) 221-2247
July 3, 2019
The Center for Conservation Biology at the College of William & Mary and Virginia Commonwealth University has compiled the 2019 survey results for bald eagles nesting along the James River. The breeding population has increased to 302 pairs and the river is the most significant tributary for eagles throughout the Commonwealth. The new milestone is particularly gratifying since the James is the only major tributary of the Chesapeake Bay where the species completely disappeared as a breeder in the 1970s. During the 2019 breeding season, the population produced 344 young. Strongholds along the river include Charles City County (62 pairs), James City County (50 pairs), Surry County (39 pairs), and Prince George County (36 pairs).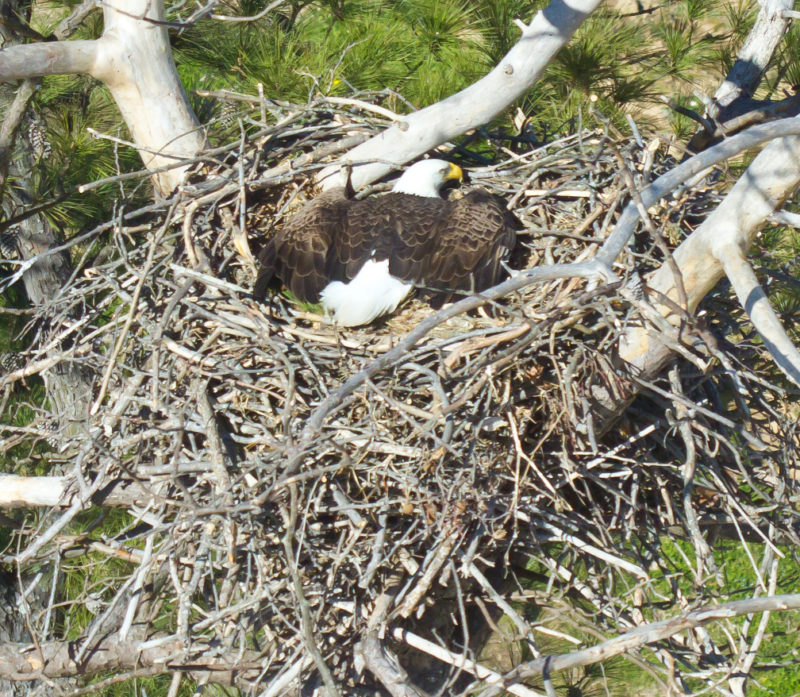 The 300-pair barrier represents a symbolic milestone. In 1990, the United States Fish and Wildlife Service Bald Eagle Recovery Team established 300 pairs as the recovery goal for the entire Chesapeake Bay. For the James River alone to have surpassed this goal is a remarkable achievement. The James now supports one of the densest breeding populations found anywhere throughout the species range. Based on subsampling, the population for the tidal reach of the broader Chesapeake Bay is now estimated above 3,000 breeding pairs (ten times the initial recovery goal) and is the largest in eastern North America.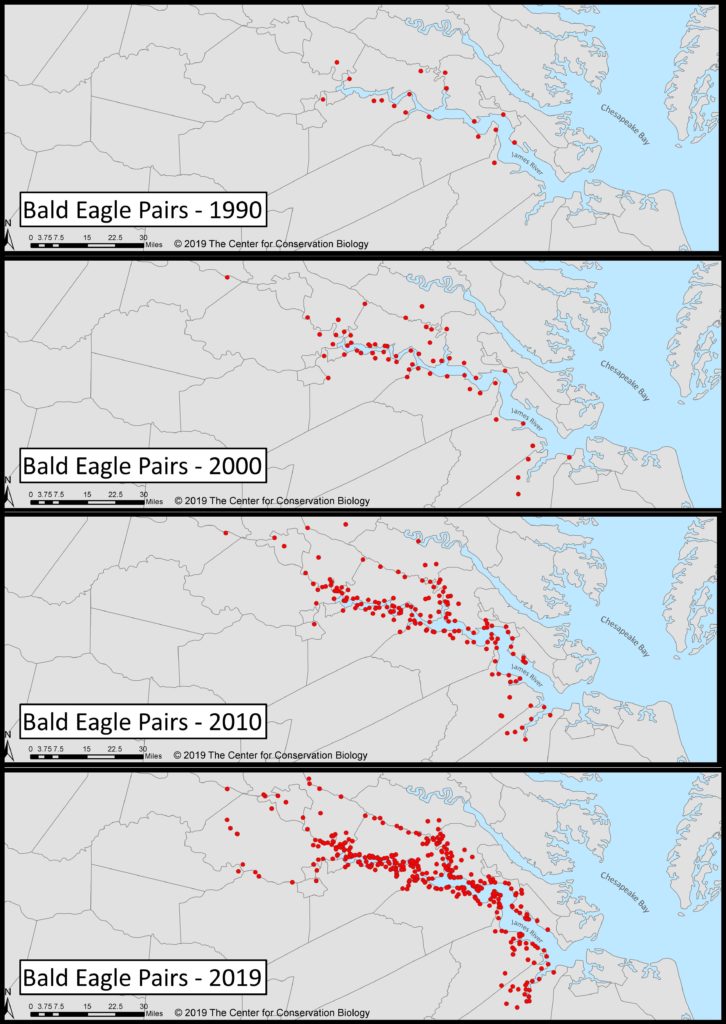 Bald eagles breeding along the James River have been surveyed via airplane every spring since 1962. Jackson Abbott, the grandfather of the survey, stated in 1962 that Jamestown Island on the James was the center of the Chesapeake Bay population because it supported three breeding pairs. In 1963, an adult female experiencing convulsions was recovered from Jamestown Island and later died of DDT poisoning. By 1975, there were no known breeding pairs remaining on the entire James River. In 1980, the first breeding pair returned to the James on Upper Chippokes Creek and the population has continued to increase since that year. During the 2019 breeding season, Jamestown Island supported an amazing eight occupied territories.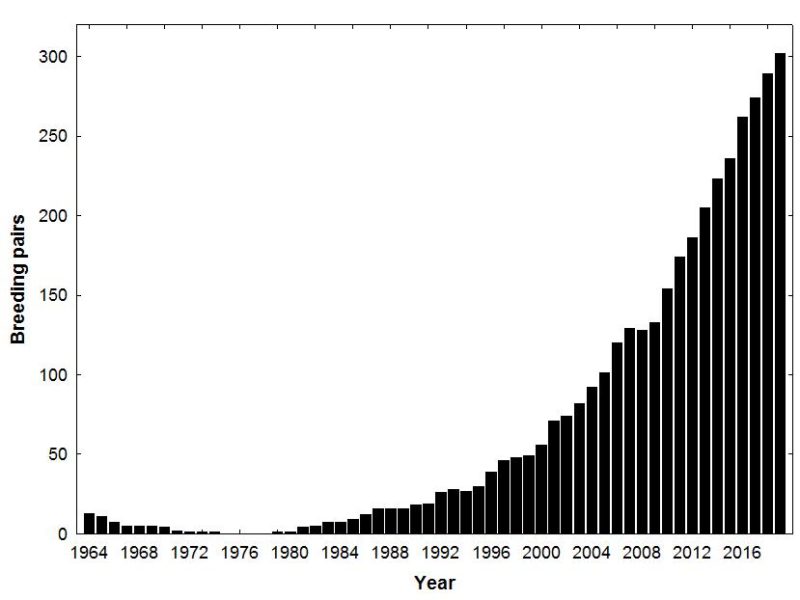 Bald Eagle Timeline for the James River

1950s – 23 pairs known to nest
1963 – An adult female was found on Jamestown Island dying of DDT poisoning
1972 – DDT was banned in United States
1975 – No breeding pairs remain
1980 – A single breeding pair established nesting territory
1990 – 18 breeding pairs found
2000 – 57 breeding pairs found
2013 – 204 breeding pairs found
2019 – 302 breeding pairs found